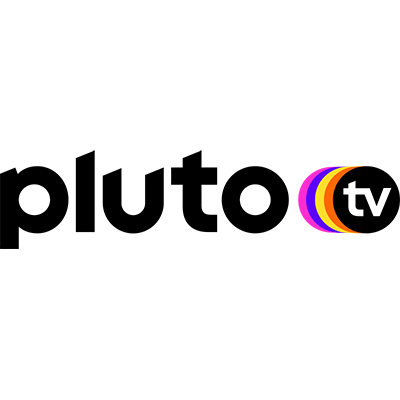 Here we have Pluto tv channels lists as free PDF downloads.  They are print-friendly documents that include all TV stations with their corresponding channel numbers.  Our Pluto tv channel guides are well-organized, color coded lists (tables), being arranged by both channel number and alphabetically.
Color coding and emojis help distinguish the various TV stations by their genre.  We also include high quality TV network logos to make it easier finding stations (e.g. "Which channel is (Station X) on Pluto tv?").
For best results when printing, use thicker paper with a glossy or matte finish.  If you'd like us to print for you, just let us know.  We'll also bind it in fancy blue linen weave protective covers ("hardcopy") image below.
Download and print your own channel guide.  Or, have us do it for you.  We'll professionally print, bind and mail you this hardcopy wrapped in fancy blue linen-weave covers*.  (*$30 charge applies)  Contact us to order.
Pluto TV Channels Lists 2021
In this product category, we have Pluto TV channel lists for users in the USA.  Updated December 2021 (v.3)
Pluto TV Channels List | Numeric (by channel number)
Pluto TV Channels List | Alphabetic (by station name)
Pluto TV Sports Channels (v.2.  v.3 update coming soon!)
Not only are these Pluto TV channel lineups print friendly, they're  also search friendly.  TV stations can be found in the PDFs using the Find or Search field.  Combined with color coded channels (by genre) and sparse use of emojis, it's easy finding channels or scanning genres entirely.
We are not affiliated with Pluto tv.
Pluto TV is a fascinating and unique streaming TV provider. Although the main TV networks aren't included, such as ABC, CBS, NBC, Fox and The CW, Pluto tv makes up for it by leaps and bounds in three other ways.
First, it's free of charge.  No subscription is needed.  Second, they offer a wide array of unique TV channels, some of which are dedicated to specific genres.  For example, TV Tech, Pluto tv Lives), whilst others to solitary TV shows (eg. Baywatch, Cold Case Files, Fail Army).  Third, they have major sports channels such as CBS Sports, Fox Sports, NFL Channel and Major League Soccer (MLS).
There are tons of movie channels of all sorts of genres but missing are Crave, Starz and HBO. This comes as no surprise though given Pluto tv is free of charge.
American-Hispanic channels are plentiful too, comprising 25 channels in total.  Children's shows and channels are also abundant.  This includes Nickelodeon/Pluto, Nick Movies, Nick Jr. Latino, TV Kids Animation (yay!) and Japanese anime channels.
Totally unique to Pluto tv are the various gameplay channels where you can watch the best of the best performing their best on Fortnite, Roblox and Call of Duty.
My Two c¢'s:
Although talk is cheap, writing is cheaper (or worse) and advice is only advice, I recommend Pluto tv as a fallback provider for most TV viewing.  With so many channels and genres, there's surely something for everyone.
Although most Pluto tv channels are not "name brand", they have a lot to offer even if it means binge watching good 'ol Bob on The Price is Right channel or Dogs 24/7.  If you have a few extra bucks each month, then go on out there and add your premium channels through such streaming providers such as Roku, Amazon Prime, Hulu, Fubo, Sling or YouTube TV.
Links to our Other Streaming TV Provider Channel Lineups: