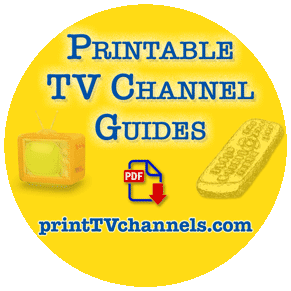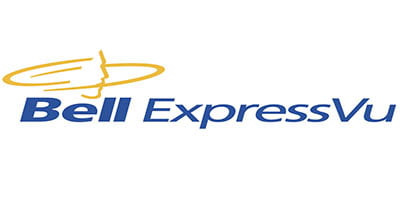 Bell SATELLITE TV Channel Guides (formerly Express Vu)
Bell SATELLITE channel guides are available as PDF files for download.  Our guides are up-to-date and well organized, being arranged by channel number and colour-coded by genre.  High quality TV station logos make also make it easier finding channels.
For best results when printing, use thicker paper if possible, with a glossy or matte finish.  If you'd like us to print for you, just let us know.  We'll also bind it in fancy blue linen weave protective covers ("hardcopy") image below.
See What You Pay For, I say
Download and print your own channel guide.  Or, have us do it for you.  We'll professionally print, bind and mail you this hardcopy wrapped in fancy blue linen-weave covers*.  (*$30 charge applies)  Contact us to order.
Printable Bell SATELLITE Channel Guides
In this product category, we offer TV channel guides for Bell SATELLITE TV customers across Canada.  There are two versions available: Western and Eastern Canada.  The east-west border is the Manitoba-Ontario border.  The difference comes down to various local channels and the fact the AWESOME Leafs Nation TV Network is not included in the west.  [dunno we Canadians should all love the awesome Leafs].  Anyway…
Not only are the guides print friendly, the PDFs are also "search friendly".  Television stations can be found using your PDF viewer's Find or Search field.  Combined with colour coded channels, it's easy finding channels or scanning genres.  Finally, we keep track of whether a channel is SD (standard definition) or HD (high-def).  
We are not associated with Bell Media.
**All guides are FREE to download.  No strings attached!  (except we'd love a Google review!)