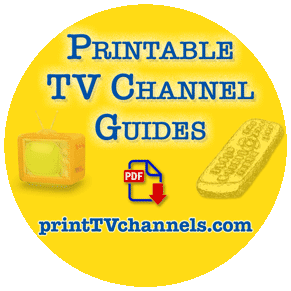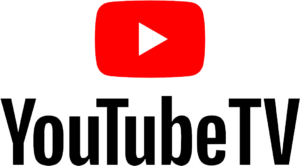 YouTube TV Channel Guides
Our YouTube TV channel guides help keep track of the amazing lineup of available live TV channels.  New ones come online frequently so we recommend updating your list every few months.
We offer two YouTube channel guides as printable PDF files.  They are free to download.  These channel listings are up-to-date and well organized, being arranged by channel number and color-coded by genre.  High quality TV station logos make also make it easier finding channels.
For best results when printing, use thicker paper with a glossy or matte finish.  If you'd like us to print for you, just let us know.  We'll also bind it in a fancy blue linen-weave protective cover ("hardcopy" image below).  Thoughtful gift!
See What We Pay For, I say
Free YouTubeTV Channel Guides
In this product category, we have two TV channel guides for YouTube TV subscribers in the USA.  These help keep track of the 135 live channels and 31 sports channels (including add-ons) available as of August 2021.  
YouTube Channels | Alphabetic (arranged by station name)
YouTube Channels | Sports Lineup
Color coding by station genre makes it easy finding channels or scanning genres.  All channels are HD (high definition) quality at a minimum of 720p.
We are not affiliated with YouTube TV.
YouTubeTV Channel Lineup by Genre (Aug. 2021)
| | | | | |
| --- | --- | --- | --- | --- |
| Total | Sports | Movies | Music | International |
| 135 | 31 | 18 | 2 | 5 |
Brief Summary
YouTube TV Live Streaming Channels
In my unbiased opinion, YouTube TV is the best available streaming TV provider.  Although somewhat limited in absolute number of channels available (compared to cable and satellite TV), it's quality over quantity that matters most.
YouTube TV offers all major networks in addition to sports, children's and specialty movie channels.  So, "cutting the cord" does not mean losing access to your favorite live channels.  This includes ABC, CBS, NBC and Fox in addition to CNN, ESPN and more!
To learn more about YouTube TV and channels offered, check out our channel lineups below.  
These are FREE channel guides.  
**All guides are FREE to download.  No strings attached!  (except we'd love a Google review!)