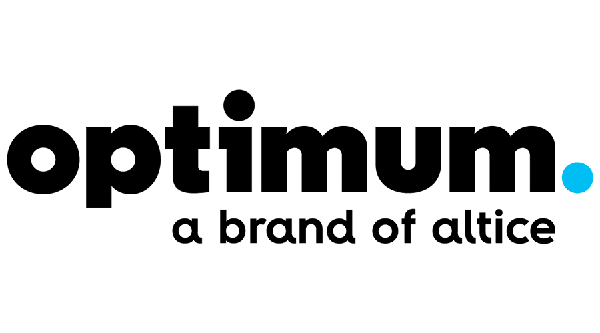 Optimum (Altice) Channel Guides
We currently offer channel guides for Optimum cable TV customers in New York and New Jersey states.  They are available as free PDF file downloads.  The guides are all up-to-date and well organized, being arranged by channel number and color-coded by genre.  High quality TV station logos make also make it easier finding channels.
If you would like a guide made for your area, just let us know!
For best results when printing, use gloss or matte finish, thicker paper.  
If you'd like us to print for you, just let us know.  We'll bind it in fancy blue linen weave protective covers as seen in ("hardcopy") image below.  Fee of $20 applies.
Download and print your own channel guide.  Or, have us do it for you.  We'll professionally print, bind and mail you this hardcopy wrapped in fancy blue linen-weave covers*.  (*$30 charge applies)  Contact us to order.
Optimum Cable TV Channel Guides
In this product category, we currently offer TV channel listings for Optimum (Altice) customers in New York and New Jersey states.  Please let us know if your area is missing so we can make your guide. 
Not only are the channel lineups print-friendly, they're also search-friendly.  Television stations can be found using your PDF viewer's Find or Search field.  Combined with color coded genres, it's easy finding channels.  Finally, we keep track of whether a channel is SD (standard definition) or HD (high-def).  
We are not associated with Optimum or Altice.
Genre Channel Counts by TV Channel Provider
The following table lists the channel counts for the big cable and satellite TV providers in the USA.  "HD+4K Ratio" refers to the number of HD and 4K channels over the total channel count.   Duplicate stations were omitted from the counts, however, shopping channels were included (for all except DISH).  Stay tuned for updates and additions to this list.  
Provider
Total
HD+4K
HD+4K Ratio
Sports
Movies
Music
Int'l
AT&T

 U-Verse

687
235
0.34
72
145
75
129
DirecTV
543
251
0.46
77
63
100
157
DISH
420
171
0.41
44
53
124
350
Optimum
472
199
0.42
48
64
53
117
Verizon Fios
520
241
0.46
49
83
61
175