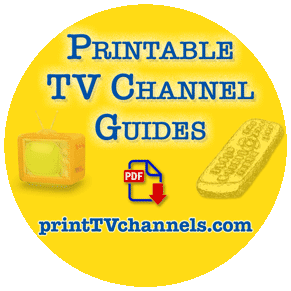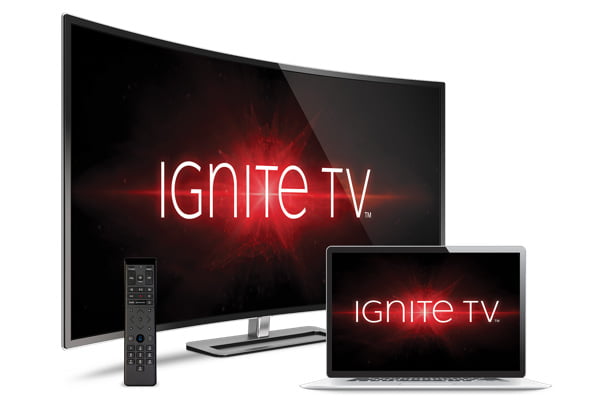 Rogers IGNITE Channel Guides
Download and print your free Rogers Ignite channel GUIDE.  These guides are complete listings of all channels designed for daily use/referral.  Each Rogers Flex bundle has both base (starter) and Flex channels.  The latter come as "pre-selected" but can be substituted on a monthly basis with "available" Flex channels.   The number of channels varies with each Ignite bundle.  [To learn more about Flex bundles and theme packs as well as to download Flex channel TABLES, go here (our channel tables are checklist-style PDFs used to keep track of Flex channels).]
Our Ignite TV channel guides are well organized documents being arranged alphabetically and by channel number.  They're colour-coded by TV station genre.  TV station logos also make it easier finding channels.
For best results when printing, use thicker paper when possible with a gloss or matte finish.  If you'd like us to print for you, just let us know.  We'll also bind it in fancy blue linen weave protective covers ("hardcopy") image above.
See What You Pay For, we say
Printable Rogers IGNITE Channel Guides
We offer TV channel lineups as PDF files for Rogers IGNITE TV customers.  Guides are arranged alphabetically and by channel number and are colour coded by genre.  They are also "search friendly", meaning, TV channels/stations can be searched using your PDF viewer's Find or Search box.  
Our print-friendly Rogers IGNITE channel listings come in various lengths & formats:
Full (complete or "comprehensive") channel guides

Intermediate size channel guides

HD + 4K channel guides

Ignite channel tables for the various Flex bundles are different and available on a separate webpage here.  These are "checkoff" style listings of the preselected and available Flex channels best used for monthly use (without channel numbers)
If you're here on this website, it's probably because it's difficult (or impossible) finding up-to-date, print-friendly channel guides.  Surprisingly, Rogers does not provide what we offer: well organized channel lineups.
If you are uncertain whether you have Rogers IGNITE or DIGITAL TV, the key difference is lack of wires needed for Ignite TV.  Ignite is newer technology, being based off wifi instead of unsightly wires.  One downside though is lack of live radio stations (Rogers DIGITAL has these).