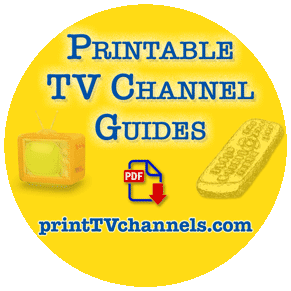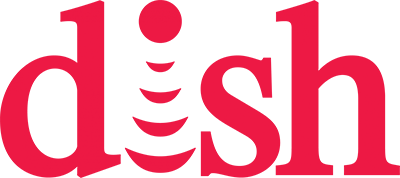 Dish Network Channel Guides
Our Dish Network printable TV channel guide PDFs are free to download.  They make it easier keeping track of all 452 channels [as of January, 2021 (235 are HD/4K)].  These color-coded documents are color coded by TV station genre.
Other Dish channel guides are available online.  However, they're not as easy to read, not printer friendly and are arranged alphabetically only.  Ours is arranged numerically (by channel number).
For best results when printing, use thick-stock glossy or matte finish paper.  If you'd like us to print for you*, just let us know.  We'll also bind it in a fancy blue linen-weave protective cover (see "hardcopy" image below).  Thoughtful gift! (*$20 fee applies)
Free Dish Network Channel Guides
In this product category, we offer several free channel guides for Dish Network subscribers across the USA:
Dish Network | Nationwide | Complete
Dish Network | Nationwide | Edited
Dish Network | Nationwide | International Channels 
Dish Network | New York City | Complete
Dish Network | Sports Channels

(coming soon)
The first and fourth ones are complete, in that they list every available TV channel.  In the Edited version, all 350 international stations are removed.  All guides are arranged by channel number and color coded by station genre.  Local channels are included in the Dish Network | New York City channels lineup guide.
Seeing all TV stations on paper makes it that much easier to gain a sense of what's available and how the channels are organized.  However, to find a particular station, use the electronic version and enter the channel of interest in your PDF viewer's search field.
We are not affiliated with Dish Network or any other provider.
Genre Channel Counts by TV Channel Provider
The following table gives a breakdown of channel genres (types) with the various cable and satellite TV providers in the USA:
Provider
Total
HD
Sports
Movies
Music
Int'l
AT&T

 

687
235
72
145
75
129
DirecTV
543
251
77
63
100
157
Verizon Fios
520
241
49
83
61
175
Dish
452
235
91
50
131
350
*contains duplicate channels
Brief Summary of Dish Network Channel Lineups
Dish Network offers just about everything and for everyone.  All the major TV networks, movie stations and sports channels are included.  Unfortunately though, NFL was dropped in 2020.
There is no shortage of stations and is comparable to ATT U-Verse and DirecTV.  The only significant differences are cost and that they're offered in different formats (i.e Dish and DirecTV are satellite based, whereas U-verse is digital cable).
With so many channels, our guides make it easier to grasp them in hardcopy.   Overall Opinion of Dish Network: full marks in my book except for no NFL.  One of the best TV channel providers available but is it worth the cost?