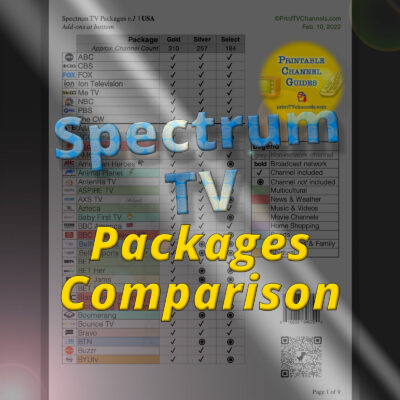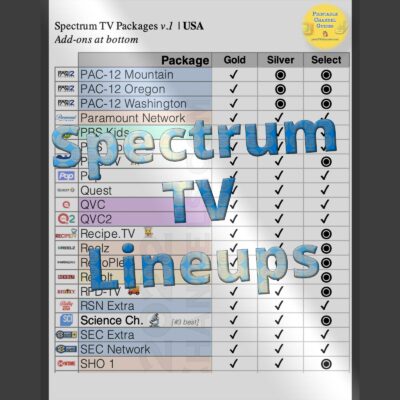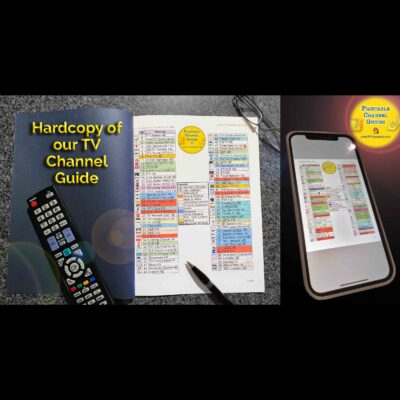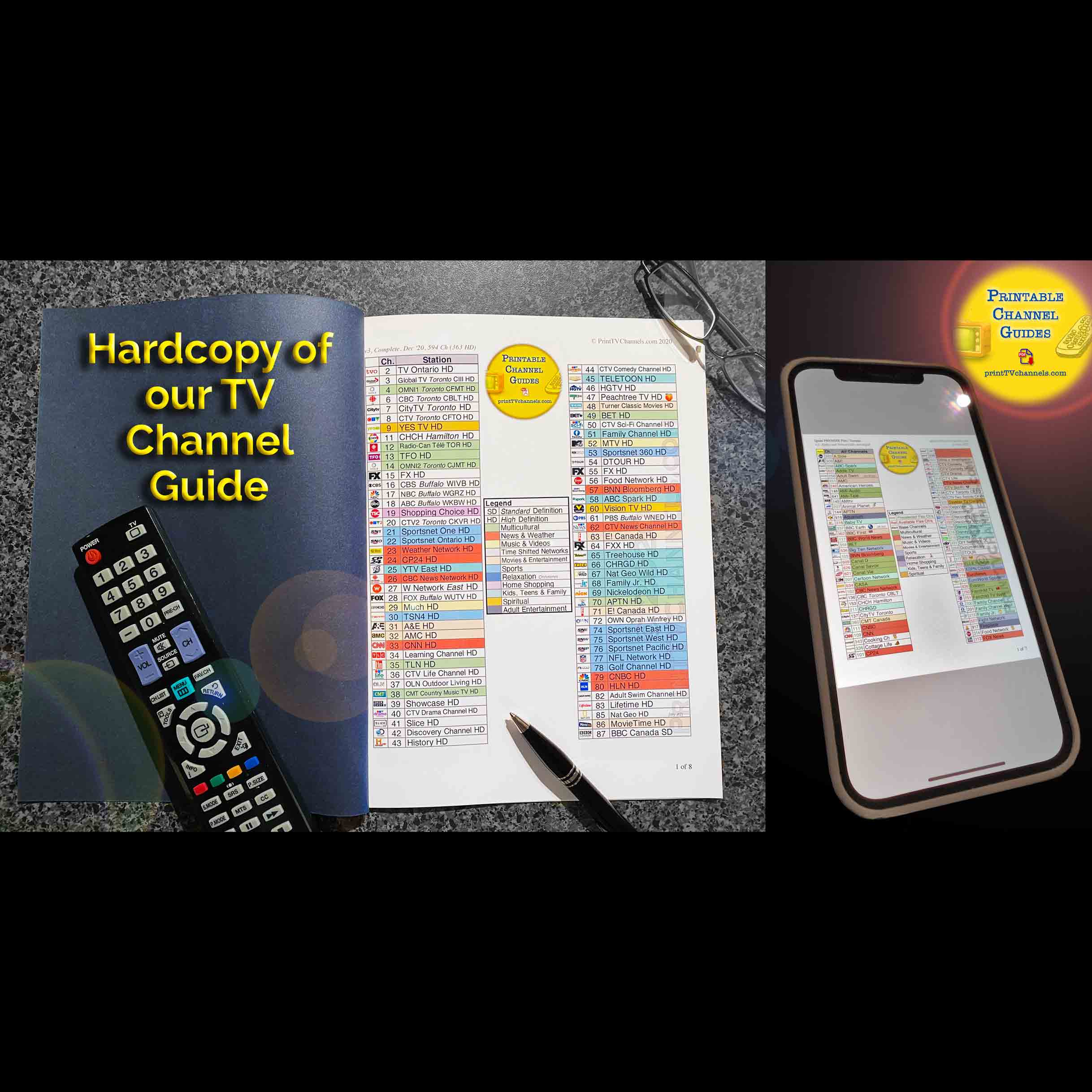 Spectrum TV Packages Comparison | MASTER LIST
Free!
Spectrum TV Channels | Compare Packages

(v.1, Feb. '22)
This Spectrum channel guide compares stations for the three main channel packages: Select, Silver and Gold.  Free, print-friendly PDF for download.  See what you pay for (or missing out on)!
Description
Additional information
Reviews (0)
Description
Spectrum TV Channel Lineups | Master List

(v.1, February 2022)
This Spectrum TV Packages Comparison Guide compares TV channels for the three main packages: Select, Silver and Gold.  Add-on channels like NFL Redzone, MLB Strikezone, MLB Extra Innings, FOX Soccer Plus and more are included at the bottom.  This is a high quality, printable PDF Spectrum TV channel lineup that is free to download.
Benefits of this Spectrum TV Packages Channel Lineup:
Free, printable, high-quality PDF channel table of TV stations for the Select, Silver and Gold packages
TV channel availability is indicated by a checkmark (✓) or black circle (◉)
High resolution TV network logos, color coding and emojis make it easy spotting channels
Listed first are all major broadcast networks (ABC, NBC, CBS, Fox, PBS, Ion TV, The CW and MyTV)
Followed by all the major cable networks on Spectrum (in alphabetical order)
Although most add-on channels are included in the list, many are added at the bottom along with subscription channels
See our top-five, best stations ranked in the list as well! (based on TV station content quality)
Top Cable Networks on Spectrum TV:
Channel numbers for Spectrum TV stations vary based on geographic region.  So, it's not possible to make a nationwide Spectrum channel guide.  Instead, see if we have a channel lineup for your area and if not, please contact us with your request.  We'll make it free of charge!
Below, we have compiled an alphabetic list of the top-25 most viewed cable networks on Spectrum TV in the United States.  It is just a snippet of our master channel guide.  It also shows a couple of our favorite TV stations rankings.  The emojis help to spot specific channels in the big list (the PDF offered on this webpage).
Top-25 Networks on Spectrum
Gold
Silver
Select
A&E
✓
✓
✓
AMC
✓
✓
✓
Bravo
✓
✓
✓
CNN
✓
✓
✓
Discovery     

[#1 best]

✓
✓
✓
ESPN
✓
✓
✓
Food Network  👩‍🍳
✓
✓
✓
FOX News Channel
✓
✓
✓
FX
✓
✓
✓
Hallmark Channel
✓
✓
✓
HGTV  🛠          

[#2 best]

✓
✓
✓
History Channel
✓
✓
✓
INSP  🚚
✓
✓
✓
Lifetime
✓
✓
✓
Investigation Discovery 👨‍⚖️
✓
✓
✓
MSNBC
✓
✓
✓
Starz
✓
⦿
⦿
MTV
✓
✓
✓
TBS
✓
✓
✓
Telemundo
✓
✓
✓
TLC
✓
✓
✓
TNT
✓
✓
✓
TV Land
✓
✓
✓
Univisión
✓
✓
✓
USA Network
✓
✓
✓
External Reference:
To see the Spectrum channel lineup for yourself, you can go to their website here.  However, you will notice the channel lineups and packages are not in print-friendly lists.
Additional information
| | |
| --- | --- |
| Brand | Printable TV Channel Guides |
---
Only logged in customers who have purchased this product may leave a review.