TV Channel Lineup | Free PDF Download
Emre Sahin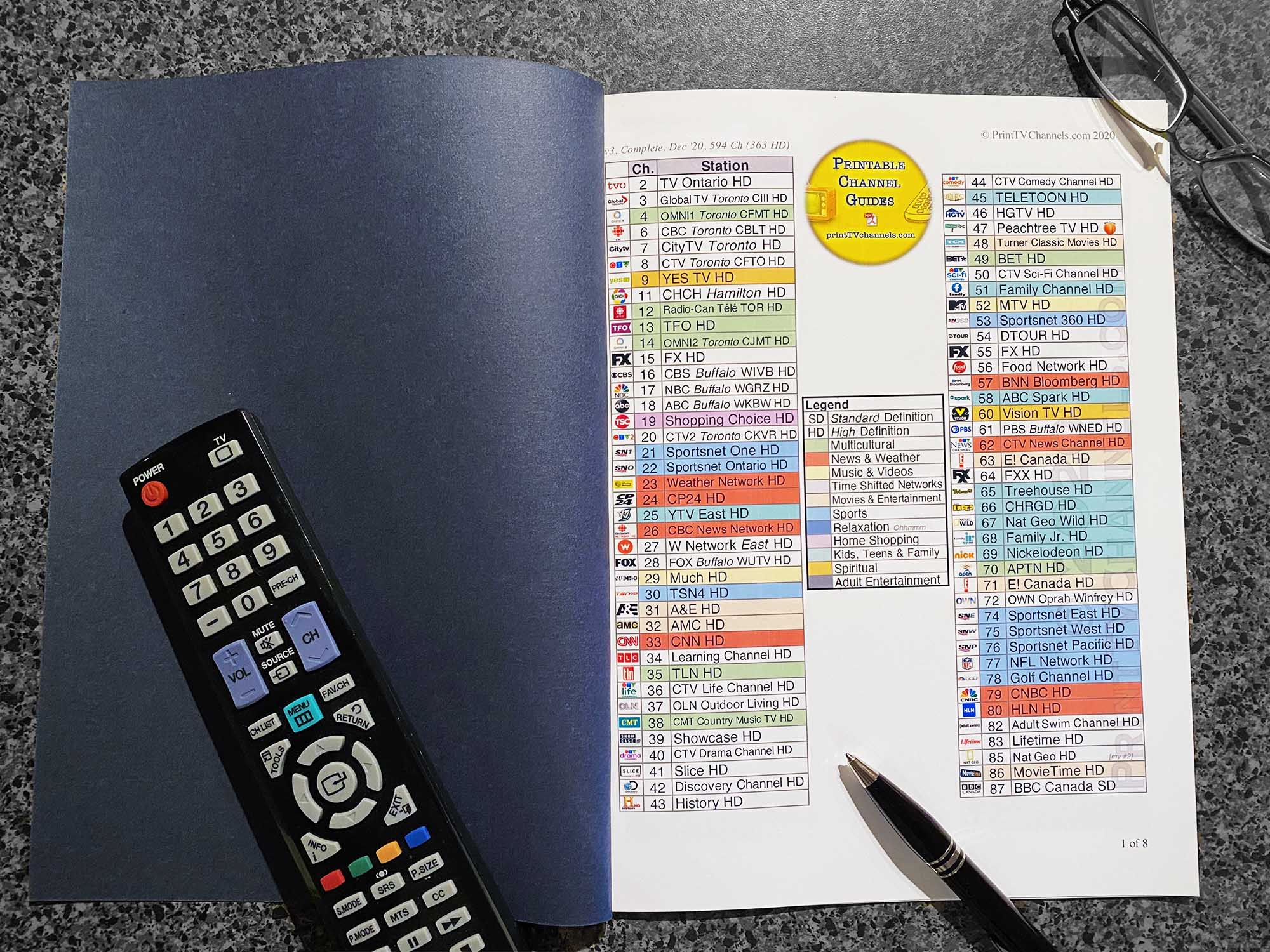 Free TV Channel Guide PDF Downloads
Get your TV channel lineup as a free PDF download off this site. Our channel guides are complete listings for viewers of cable, satellite and streaming TV providers in the USA and Canada.
Download and print your channel lineup or just keep handy on your devices.  For best results when printing, use thick-stock gloss, or even better, matte printer paper.   Contact us if you don't see your channel guide.
USA TV Channel Lineups:
AT&T U-Verse Lineup
DirecTV Channels
DISH Network Lineup
Optimum TV Channels
Spectrum TV Lineup
Suddenlink Channels
Verizon Fios Channels
Xfinity TV Channels
more coming!
Canadian TV Channel Guides:
Rogers Ignite Channels
Rogers Digital (legacy)
Bell Fibe Channels
Bell Satellite
Shaw Satellite
VMedia & RiverTV (streaming)
more coming!
Streaming TV Channel Lineups:
DirecTV Stream
Fubo TV Channels
Hulu TV Live Stations
LG Channels
Peacock TV Channels
Pluto tv (USA)
River TV (Canada)
Samsung TV Plus
Sling TV (Orange, Blue, Orange + Blue)
Vidgo TV Channels
YouTube TV (YTTV)
more coming!
Details about our Channel Guides
A lot of work goes into making our TV channel lineup guides. They are well-organized documents arranged by channel number and/or alphabetically by station. Color coding by genre as well as crisp, high quality TV station logos make it easy finding channels.
For most TV stations listed, we indicate if they're high definition (HD), standard definition (SD) or 4K (ultra-high resolution). We count the number of HD/SD/4K channels to make it easier when later comparing TV providers.
Finally, TV channels can be searched using our PDF channel lineups. Simply enter the TV station name, call sign (eg. "WKRP") or station number in your PDF viewer's search field. The latter is what we mean by "search friendly".