We make printable channel guides for all major cable TV service providers in America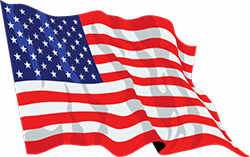 Download
Find your TV channel lineup guide and download the PDF 
Print at Home
For best results, use matte or glossy printer paper
Gift It
Have us print, bind and mail a crisp, vivid guide to you!
Our channel guides are simple and useful, especially when there's hundreds of TV stations to pour through.  See what you pay for!
Local TV Channels across America
"Unknown" channel is too many
Our print-friendly TV channel lineup guides come as PDF files to download.  They are color coded by genre and arranged by channel number.  With crisp, high-resolution TV station logos, these features make it easy to quickly scan your channel list for a station.  Also, our PDFs are "search friendly", meaning you can find any channel by typing its station name or number in your PDF viewer's Find or Search field.
Click on your TV provider to access our printable TV channel guides
Let's Start Something new

Say Hello!
Please feel free to contact us with any requests using the form below
Hello my American friends! We love to chat!