TV channel lineup guides for viewers of cable, satellite and streaming TV.  Free PDF downloads.  Accurate and up to date.
Download your color coded list of TV stations to see what you pay for!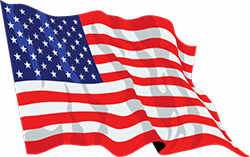 Download
Your FREE, printable channel lineup PDF
Print at Home
Use thicker matte or glossy printer paper for best results
Keep on Devices
Reference your channel guide when channel surfing


Our print-friendly TV channel lineups are simple and useful, especially when pouring through hundreds of TV stations.  See what we pay for!
Local TV Channels across America
"Unknown" channel is too many
Our printer-friendly TV channel lineup guides are available as PDF files that are free to download.  They are lists of TV stations with corresponding channel numbers in a simple table format (spreadsheet style).  With crisp, high-resolution TV network logos along with alphabetic/numeric organization, these features make it easy to find stations and gain a better sense of channel distributions.  
The PDFs are "search friendly" too, meaning a channel can easily be found simply by typing its name or number into your PDF viewer's search field.
We work hard to ensure all channel lineup guides are accurate, up to date and easily printed.  Information is gathered from at least three separate sources for each one and then cross-referenced.  You'd be surprised how even big TV providers themselves sometimes fail to publish accurate channel lists.  Finally, we rank the top TV stations in in every guide we compile ("#1 fav" for example).  Criteria include  programming creativity, originality and educational value.  Such rankings are just our opinion and we're open to debate anytime. 🙂 
If you don't see your guide, just let us know and we'll make your own PDF, free of charge.  
Short video on how the guides are made…
Clicking the play button will not take you off this website
Click your TV provider below to access our printable TV channel lineup guides
Channel Counts by TV Provider (Oct. 2021)
Here's a breakdown of channel counts for several cable and satellite TV providers in the USA.  Our channel count is compared to those reported.  Also, the number of HD and 4K channels as well as the total number of sports, music and movie stations are provided.  International channels are counted too.  Duplicate channels were omitted including SD copies of HD channels.
This data helps make our TV channel guide lineups accurate and concise.  It also gives those shopping around a better idea of how each provider ranks.  Props go to DISH Network which offers the most number of international channels (350 of 'em).
Most importantly of course, is how this beautiful, robust channel count table is the 🍇 of a tremendous amount of 🏋🏻‍♂️🏋️🏋🏻‍♂️.  [All that COVID-19 downtime contibuted to well, something: sitting at my desk for countless hours paid off!]
🤓🤪😩
Channel Count by TV Provider (USA)
# Channels Counted
# Channels Reported
HD/4K Channels
Sports Channels
Movie Channels
Music Channels
Internat. Channels
AT&T U-verse
687
"550+"
235
72
72
75
129
DirecTV
543
"350+"
251
77
63
100
157
Dish Network
452
"290+"
235
91
50
131
350
Optimum
472
"420+"
199
48
64
53
117
Verizon Fios
520
"645"
241
49
83
61
175




Duplicate stations have been removed. Channel counts do not include local networks






Digital music stations are included in the totals (e.g., Music Choice)




© October 2021. Printable TV Channel Guides (printTVchannels.com)
Also, maybe share this amazing and very informative web page? …
Let's Start Something new

Say Hello!
Hello my American friends!  We'd love to chat.
Special requests and feedback welcome! 
Can't wait for your borders to open up so I can hold you in my arms again.  😝
We take privacy seriously and will not share or sell your information.
We value honesty and integrity.
Contact Us